Activity time: 1h30
Location: Margériaz Station
Required level :
Physical: Good physical condition (heart problems or asthma, other respiratory problems --> come with your medication with you and let us know if you have a recent injury).
Technique: Knowing how to practice mountain biking or cycling on varied terrain.
Mountain biking on the snow?! Who would have thought? Thanks to our electric ATVs equipped with adapted tires, come and ride on a terrain usually reserved for skiers!
After a 30-minute training session, our instructor Eric will take you to the top of the resort via the ski lifts, which will lead to a descent across the slopes!
MO The pleasure of mountain biking without the effort of climbing : the dream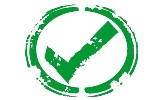 The activity includes :
ATV rental
safety equipment (helmet)
the ascent by mini bus
supervision by a state-certified guide

Remember to plan ahead :
Your sports outfit (warm clothes, gloves, long-sleeved T-shirt, or sports pants, and pair of sneakers)
A backpack with a bottle of water and food (compote, cereal bar...)